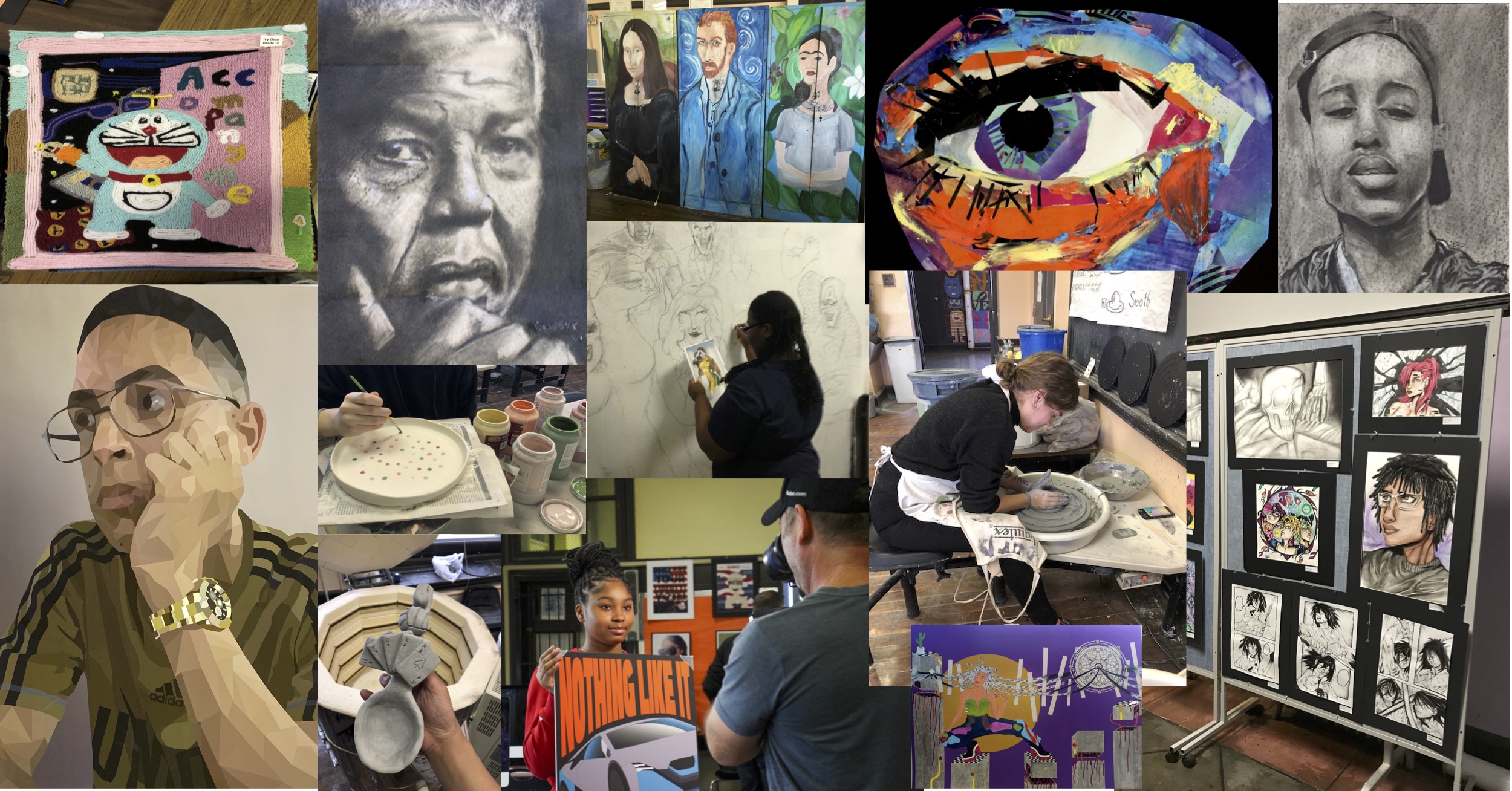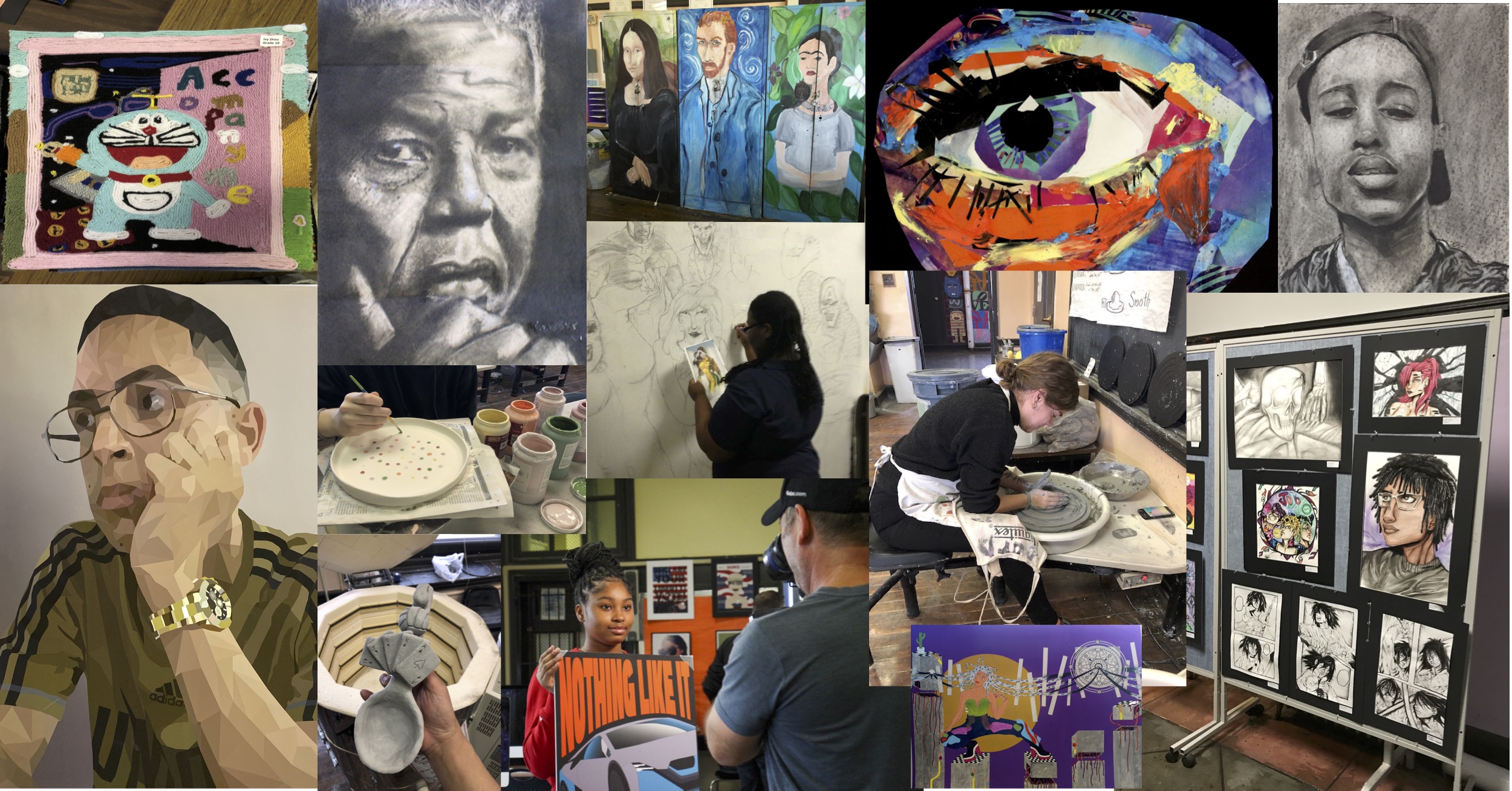 ---
Philadelphia School District was named an Outstanding Visual Arts Community by the Pennsylvania Art Education Association (PAEA) in recognition of visual arts programs that are "rigorous, inclusive, highly accessible and highly visible."
Franklin Learning Center Visual Arts majors gain a well-rounded arts education that expose them to a variety of media and techniques in order to help them cultivate a strong art portfolio.
Strong student artwork will gain chance to be showcased in the annual District's Young Artist Art Show, Sketch Club High School Art Show, and our own FLC's Winter and Spring Art Shows to win awards and recognition.
Art Department Staff
Mrs. Christina Xiao-Whitt has been the head of our Visual Arts Program since 2001, with Mrs. HeeYoung Yim joining the FLC team in 2016.
Mrs. Whitt is an arts educator who has an inclusive and varied approach in what students learn about in art class, incorporating international approach to what she covers in class as she has travelled to over 36 countries and 4 continents.  She teaches Art, Art History, Cultural Traditions in the Arts, Art 3 Honors, and Advanced Placement Art (both Drawing and Design).
Mrs. Yim is the 3D arts teacher at FLC with 16 years of art teaching experience and currently teaches project-based Sculpture Course (focusing on 3D art using variety of materials), Ceramics Course (focusing on basics of hand building technique and skills), and Ceramics 2.
Sequence Example for Art Majors
In the 4 years at FLC, art students in the program should complete ten 1/2-year courses to meet the requirements for the major.  All the art classes at FLC are 1/2-year long except for the level 2 courses and Advance Placement courses.  Admission to AP Art class during junior and/or senior year require application/portfolio approval by the art department.  Students may complete an additional two 1/2-year elective art courses if there is room in their roster schedule.  Senior Art Major students will do a senior presentation that overviews the growth as an art student in May to fulfill the senior project requirement for graduation.
Courses Currently Offered
Intro to Visual Arts (1/2 year course)
Visual Arts 1 (1/2 year course)
Art History (1/2 year course)
Cultural Traditions in Art (1/2 year course)
Sculpture (1/2 year course)
Ceramics 1 (1/2 year course)
Ceramics 2 (full year course)
Ceramics 3 Honors (full year course)
Art 3 Honors: Mural Design (full year course)
AP Drawing (full year course)
AP Art and Design (full year course)
For more information on our Visual Arts Program
Please contact Ms. Yim.